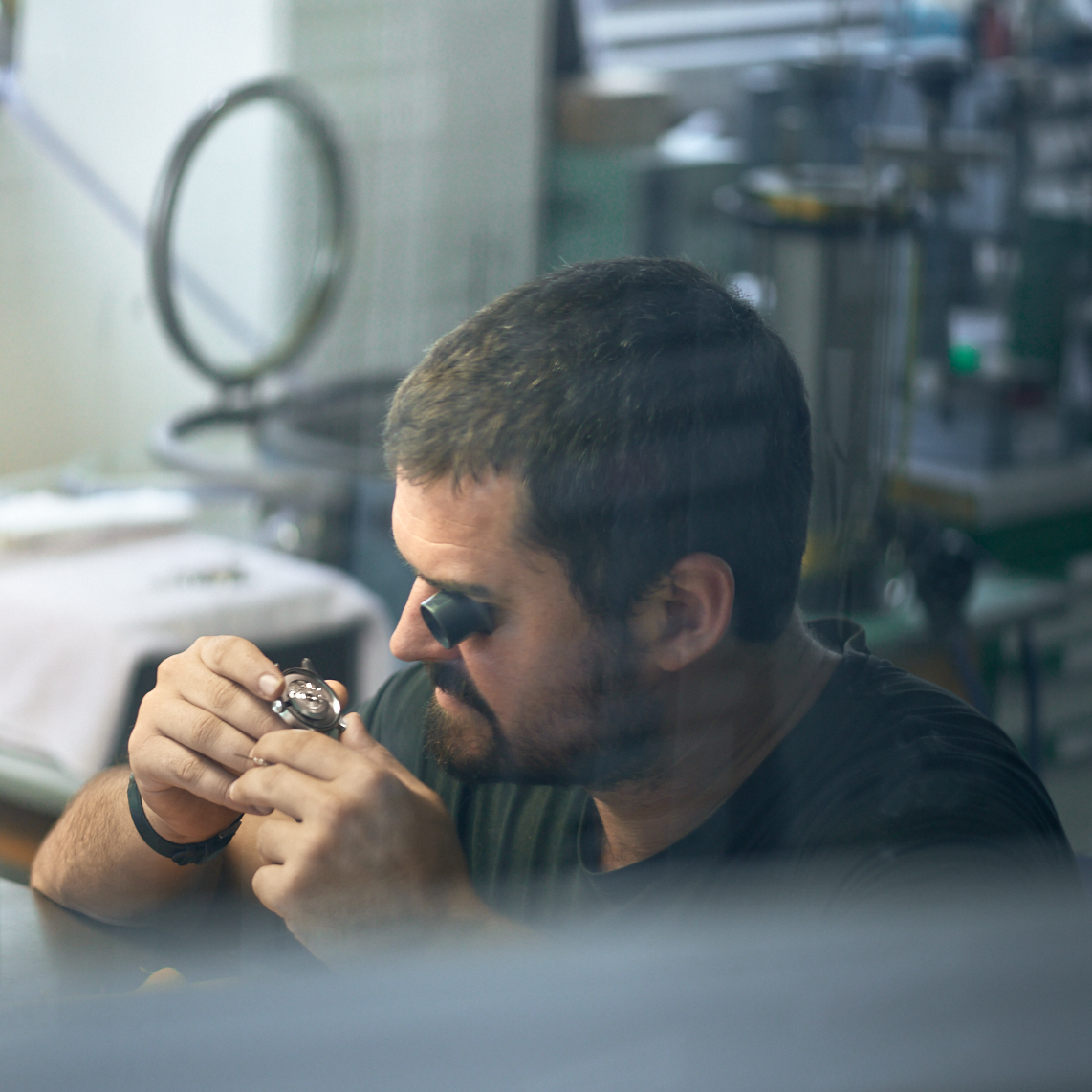 Defakto is an independent German watchmaker that manufactures high-quality, minimal design watches since 2009 in Pforzheim, Germany. The diversity of in-house manufacturing and craftsmanship is an integral characteristic of Defakto. Very few watch brands can offer such high in-house added value.
On the design level, all watches of the unisex Defakto collection are products of Bauhaus-inspired contemporary minimalist design and quality. The manifold collection includes three, two- and single-hand watches that will catch your eye.
Guaranteed and driven by Raphael Ickler, Executive, Designer and Founder of the Defakto Watch Manufactory, the unmatched product quality and unique aesthetic is also attributed to the Ickler family's more than 95 years of watchmaking experience. Another important part of Defakto is its one-man company structure. All processes from design, development, watchmaking to communication are carried out by Raphael Ickler personally.
By the high level of personal attention and creative freedom - stringent, honest watches, emphasizing a minimal design aesthetic and sustainable, regional fabrication arise. Defakto offers function-driven, high-quality Ickler Manufactory watch cases, the pure beauty of a balanced interplay between hands and dial, and the reliability of precise and durable Swiss movements.
As you will experience while inspecting the collection, Defakto watches offer advanced design concepts in terms of function and time perception. Each Defakto wristwatch is made by Raphael Ickler personally and can be further individualized according to the customer's desires.